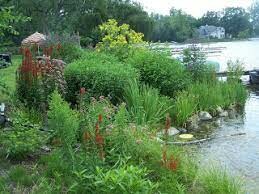 The Land Stewardship Centre has funding available to property owners who wish to enhance the natural watershed function of their property.
It's called the Green Acreages Program
Check out the online application.
In addition. the Pigeon Lake Watershed Association (PLWA) has many resources available for members who wish to naturalize their properties.  There are funds available for planning and native plants.
https://www.plwa.ca/naturalize-your-lot